<Bullet> Asymmetry Chorker

Selected by andu amet
Although it is not well known in Japan, there are still many more genuinely beautiful things in Africa. In andu amet's online store, we present those kinds of items that we found while traveling around Africa as "Selected by andu amet", in addition to leather products made in our atelier in Ethiopia.


Bullet Collection
This jewelry is made in an atelier founded by a local woman, with the aim of empowering the women of Ethiopia. Economical and mental independence of women, as well as stable job creation are realized through making these jewelries, and it has been given the "WFTO certification: World Fair Trade Organization certification", the international fair trade certification.

In this series, beads made by melting bullets that were unused in regional conflicts and civil war, are reused. By recreating weapons that make people sad into jewelry that make them shine, they represent the hope for the future and the strength of moving forward. Please enjoy the uniqueness and glow that can be created only by hand.


Product information
A choker that asymmetrically combines silver beads the size of beans and gold beads the size of seeds. Despite its playful design, it has a feminine and elegant image. Because it uses two colours, silver and gold, it is also easy to coordinate.

Color
Silver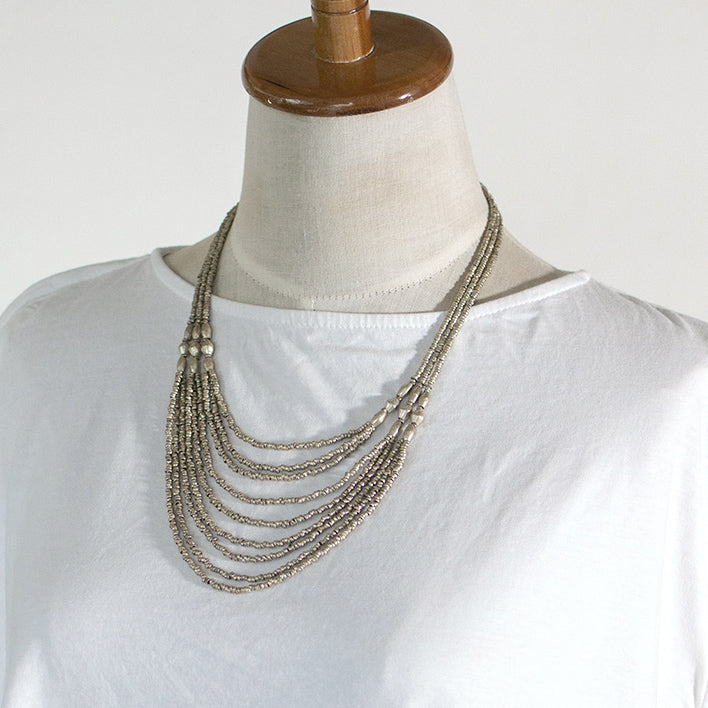 Skip to product information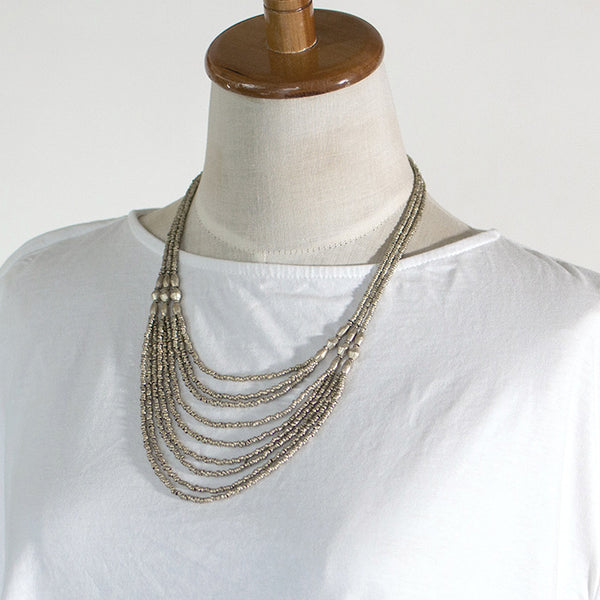 Please be sure to read before ordering
細かいビーズの制作から全てハンドメイドで作られており、ビーズに個体差があるため、ニットやシルクの洋服等の引っ掛かりや白っぽいお洋服への色移りにはご注意ください。 強く引っ張る等のお取り扱いは破損の原因になりますので、製品のお取り扱いには十分お気をつけください。

リサイクルされた金属等で作られているため、正確な含有率は不明です。敏感肌の方やアレルギーをお持ちの方は肌に異常が生じないかご確認いただきご使用ください。

一点一点検品をしておりますが、セレクトアイテムにつきまして、 andu ametのオリジナルアイテムとは品質が異なる事を予めご了承ください。
<Bullet> Asymmetry Chorker
仕様
素材:合金
サイズ:60cm(内側の円46cm),65g
(ハンドメイドのため、サイズ・柄は製品により多少誤差がございます。予めご了承ください。)
Regular price
Sale price
¥11,000
Unit price
per
Sale
Sold out
※Shipping in Japan is free of charge for orders over 30,000 yen including tax.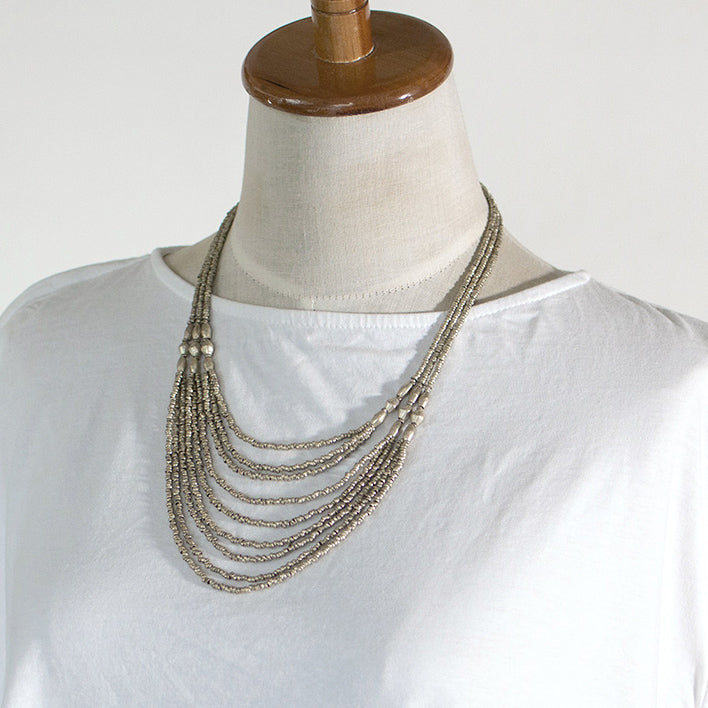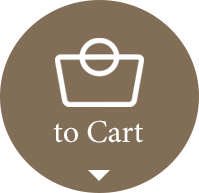 Wrapping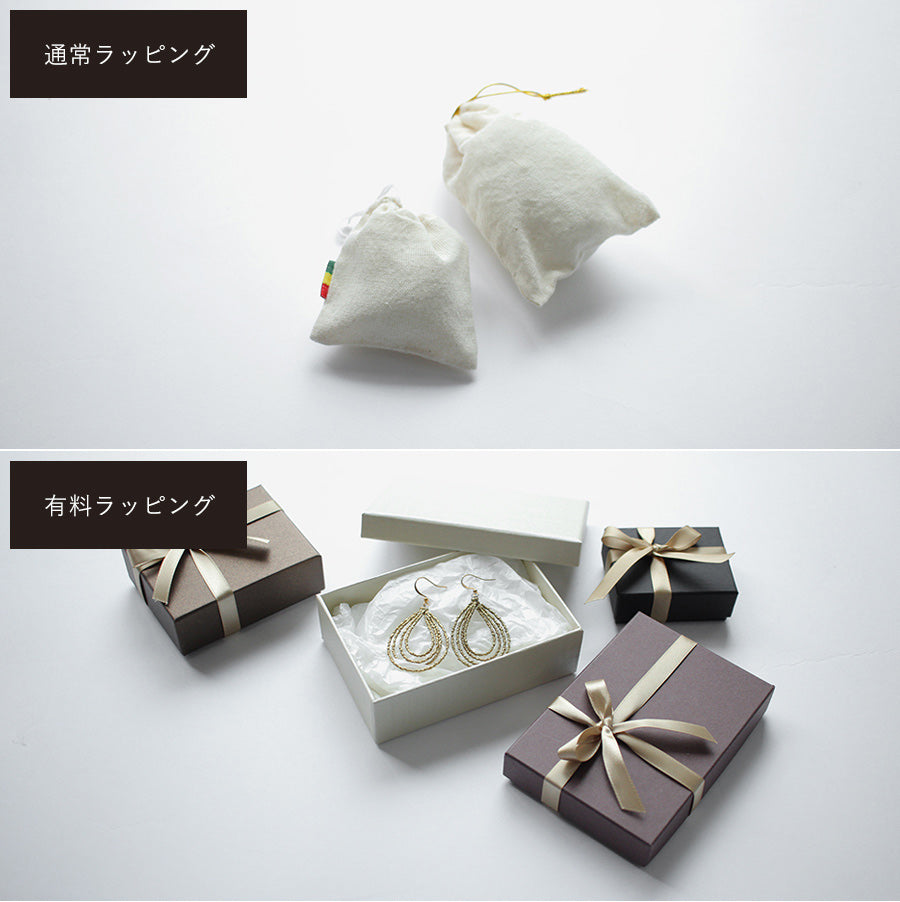 当社では、使い捨て品やプラスチック素材の使用削減を目指しております。

通常ラッピングでは、メイドインエチオピアの布製の巾着袋にいれてお届けいたします。特別な贈り物には、有料のギフトボックスもご用意しております。それぞれのサイズにあったボックスに、サテンリボンをおかけします。

当社のより詳しいラッピングのポリシーに関しましては、こちらをご覧ください