Baby Hug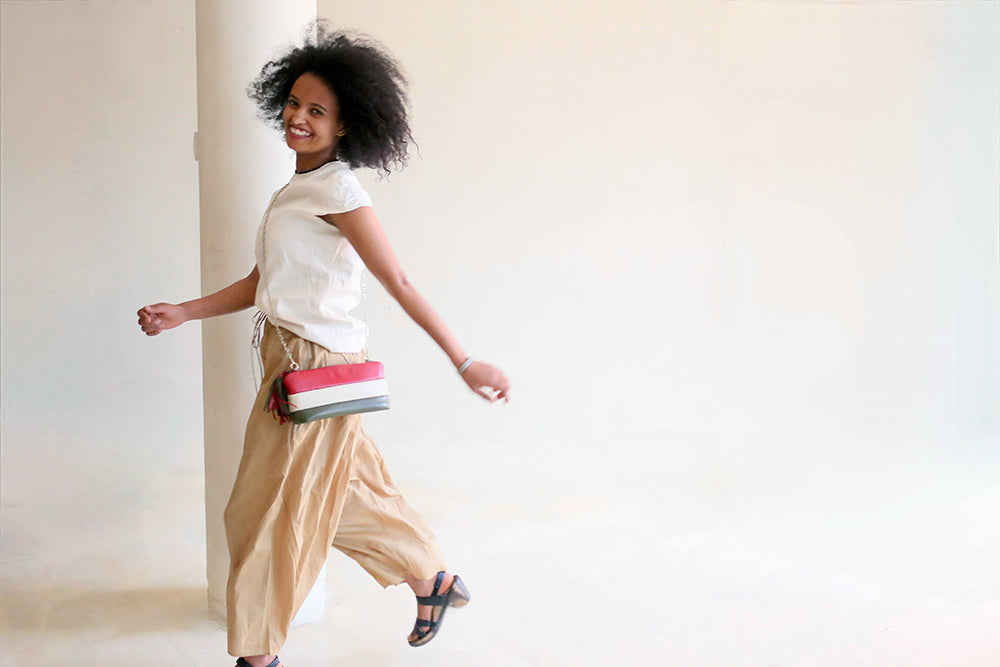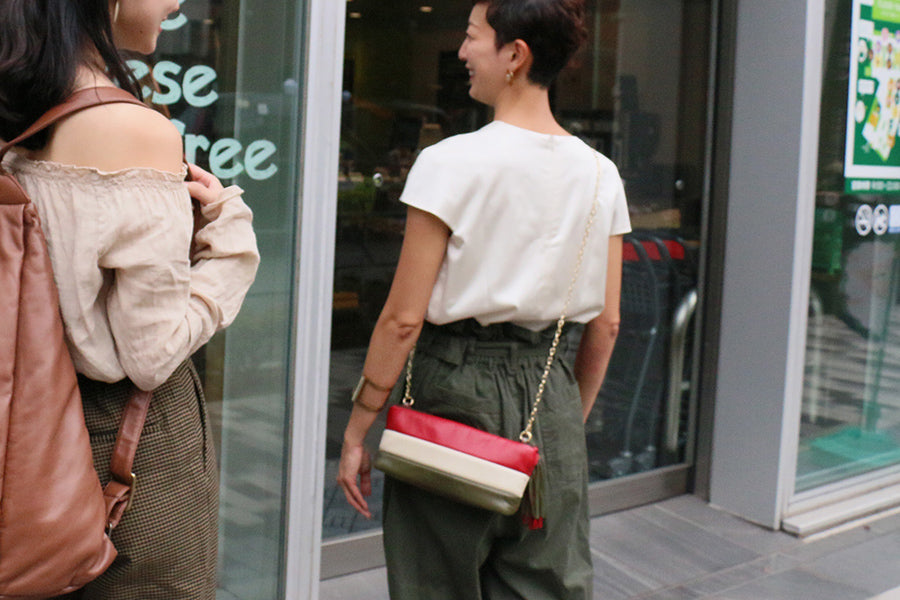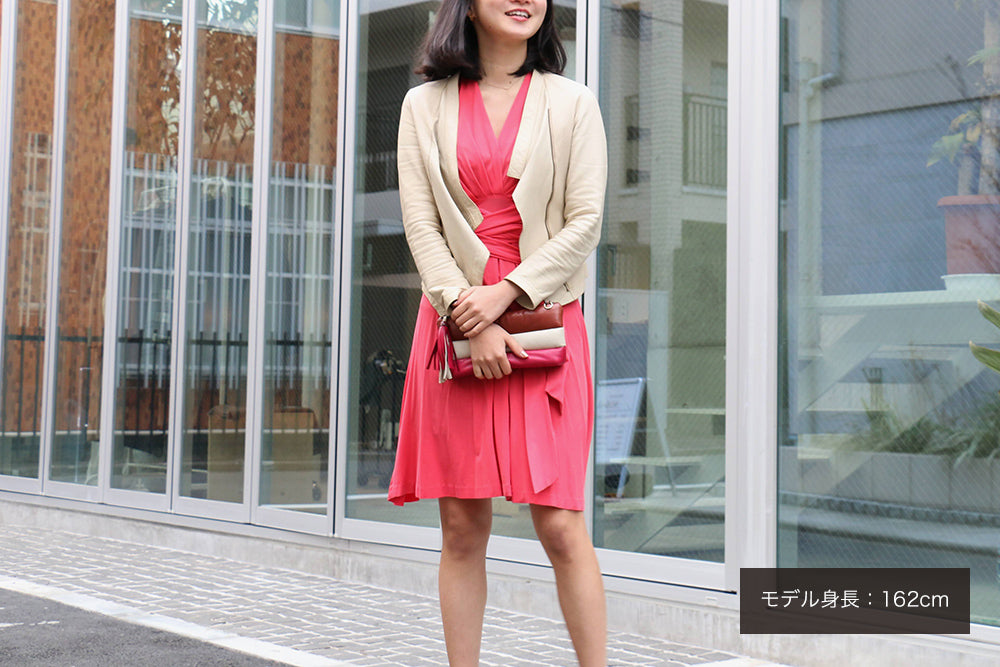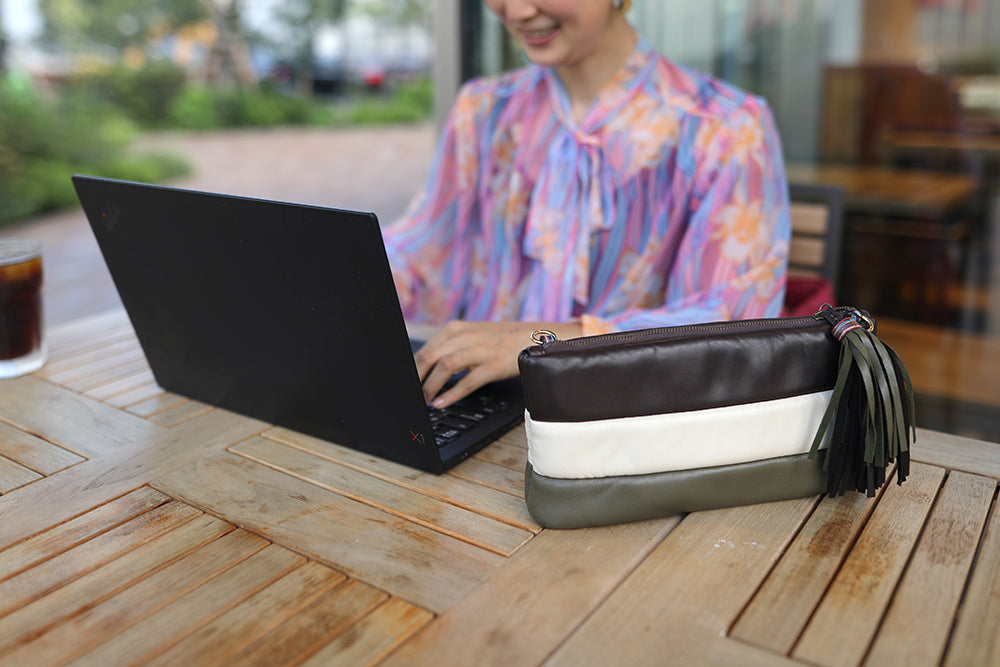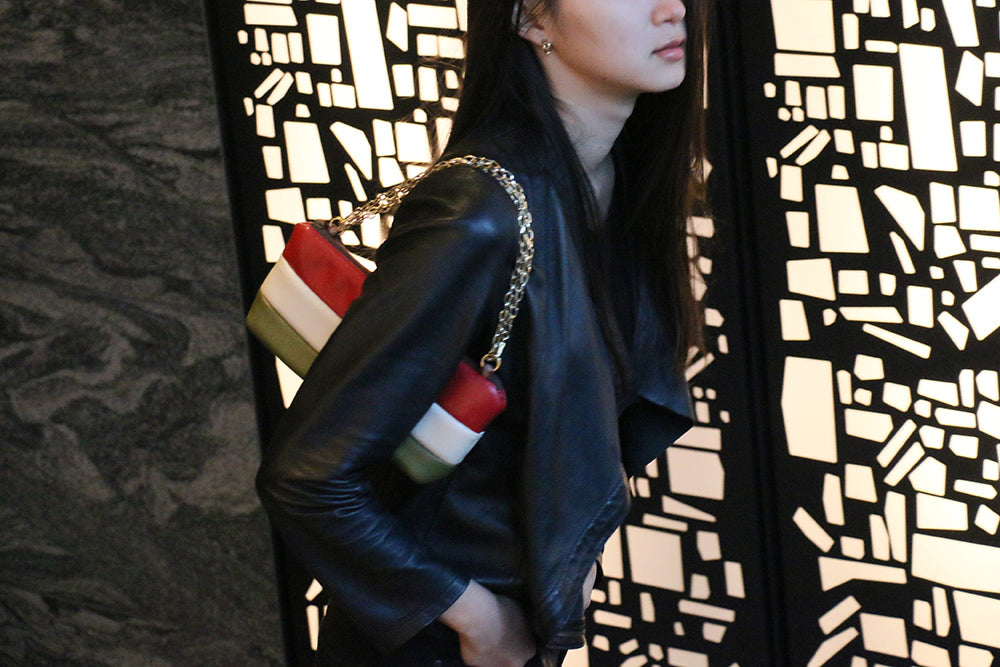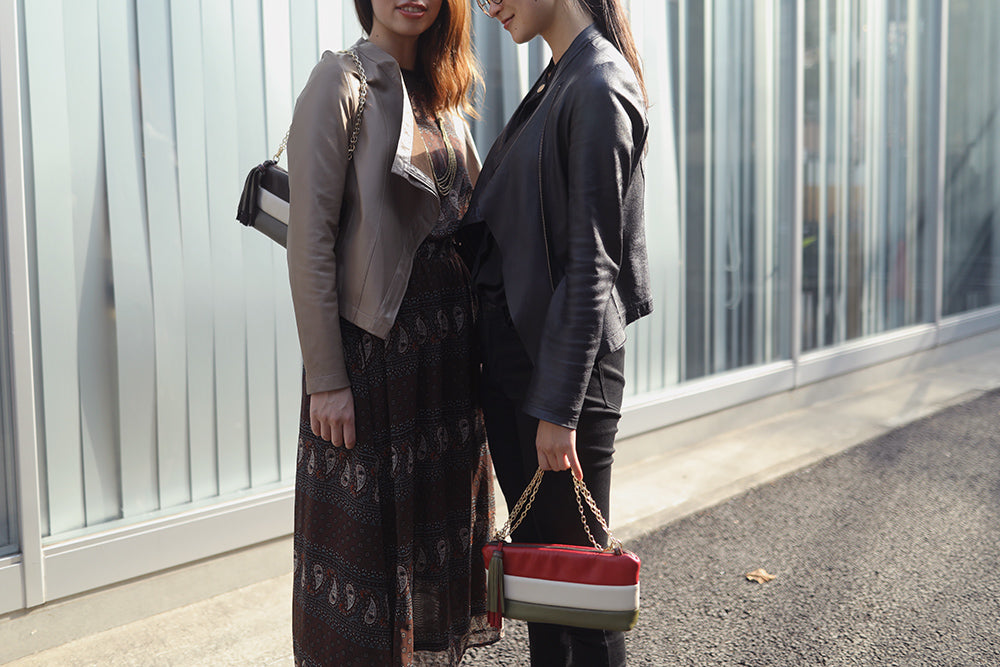 Go anywhere with this bag! It's a 4 way bag that can be also used as a purse
This is called "Baby Hug" which allows you to use it in 3 ways. Our iconic stripe decoration called "Mosaic leather" is inspired by Japanese traditional craft "Yosegizaiku". The fusion of artisan's coloring sense in Ethiopia and traditional craft in Japan. There is no same coloring amongst the world.


Make it casual as a pochette, take it to a party as a clutch bag
It easily changes the length of the gold shoulder chain.


Satisfactory function as a purse, with a card case and partition.
There are 4 card pockets inside. You can put bills, coins and credit cards without a wallet. It is suitable to put a passport and boarding pass in it!


High quality chosen also in ANA's first and business classes
The color which is called "Ethiopian Rose" is one of the popular colors in Baby Hug. It was sold at the international flights first class in ANA (All Nippon Airways).



Color
Nile Breeze
The glittering surface of the Nile river. Never-stopping fresh breeze. "Nile breeze" was created to describe that watery and refreshing scenery of the Nile river.

The bright blue which gives the intellectual and refreshing impression goes well with denim and white shirts for sure but also as an accent colour to black, grey, and navy.
Why don't you pick this colour which you can use every four seasons?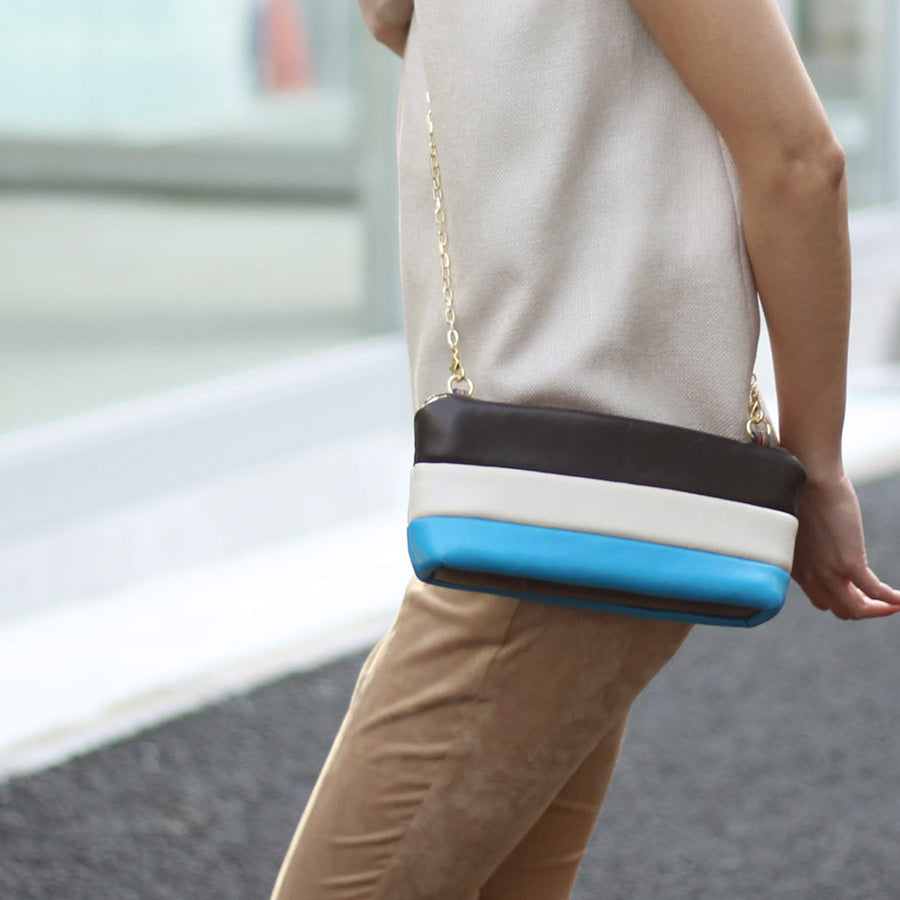 Bloom
When spring comes to Japan, in Ethiopia the opposite side of the world, the dry season ends then it becomes like spring.
The rain starts to drop on the dried field and it sets the flowers like Bougainvillea, Jacaranda, and Hibiscus which are unique to Africa free to bloom.
The one which was created to describe those bright and beautiful African flowers is the "Bloom".
Vivid pink surprisingly mach with any colours and clothes thanks to its supreme texture and fine quality. Why don't you pick this colour to brighten your day?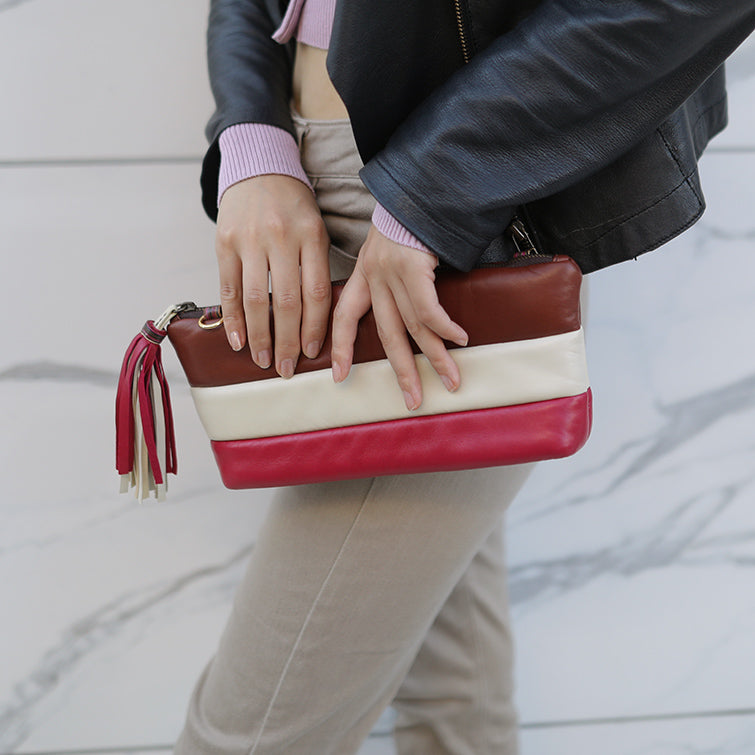 Mimi
"Mimi" means "a girl" in Ethiopian. The one which was created to describe admirable, energetic and adorable Ethiopian girls who help their family with a cheerful smile is the "Mimi".

The sweet pink and poppy orange with an accent of bitter brown
expresses happiness and energetics in your mind. Why don't you pick this colour to brighten your mood and surroundings?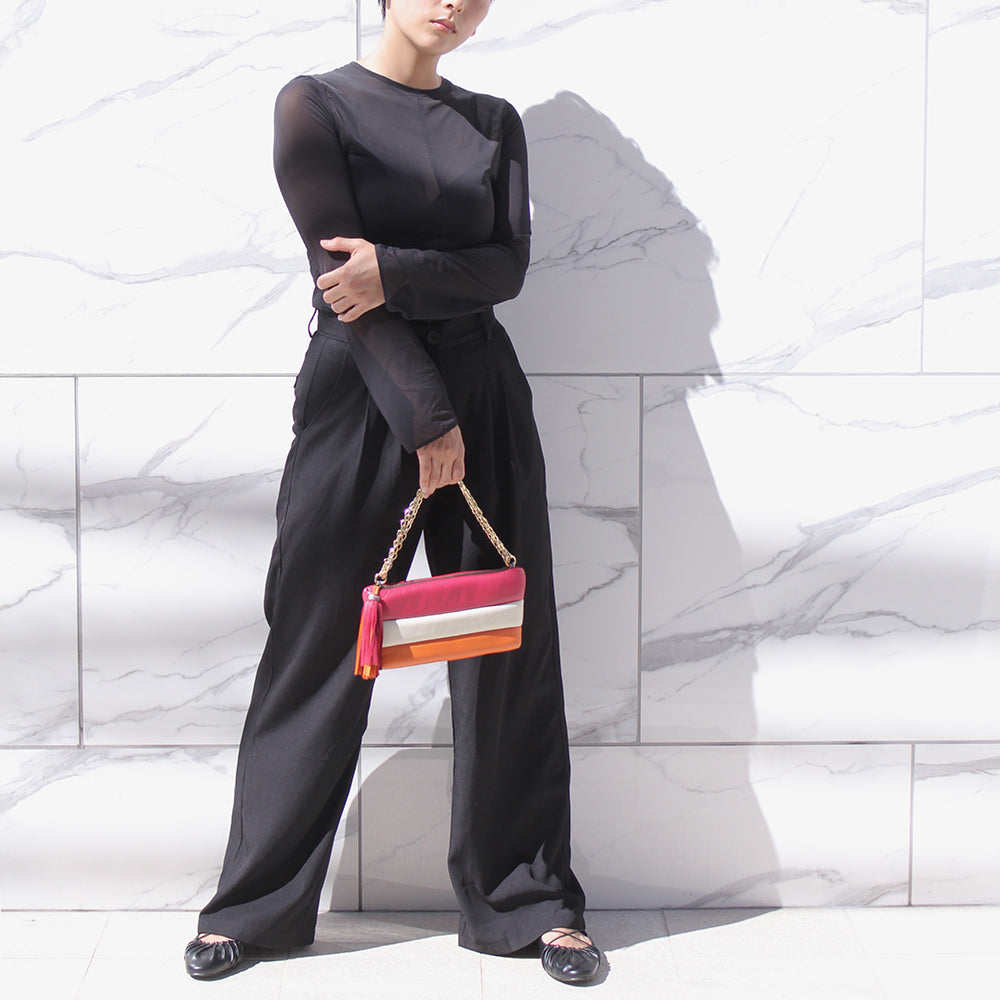 Ethiopian Rose
Ethiopian rose, created in the image of Ethiopian roses that are bright-colored and filled with vitality. The vivid yet calm and mature red becomes casual when paired with denim but elegant when paired with a party dress, and can be used for a wide range of purposes, regardless of age or occasion.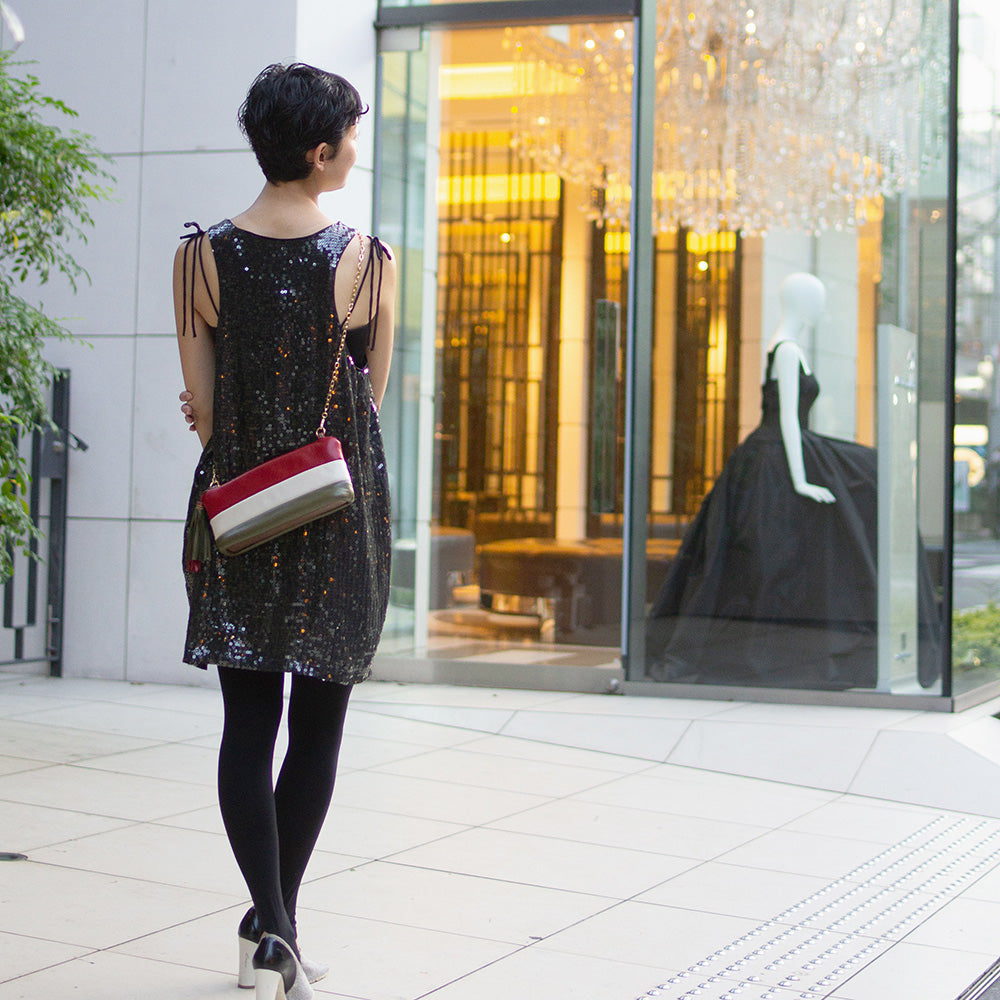 Green Field
The endless meadow over the horizon. The fresh breeze.

The smell of the sun. The sounds of birds singing. The one which was created to describe that beautiful and peaceful scenery of Africa is the "Green field".
The combination of deep dark brown and elegant olive green is general but somehow fresh.
Why don't you pick this colour to develop your sense of style?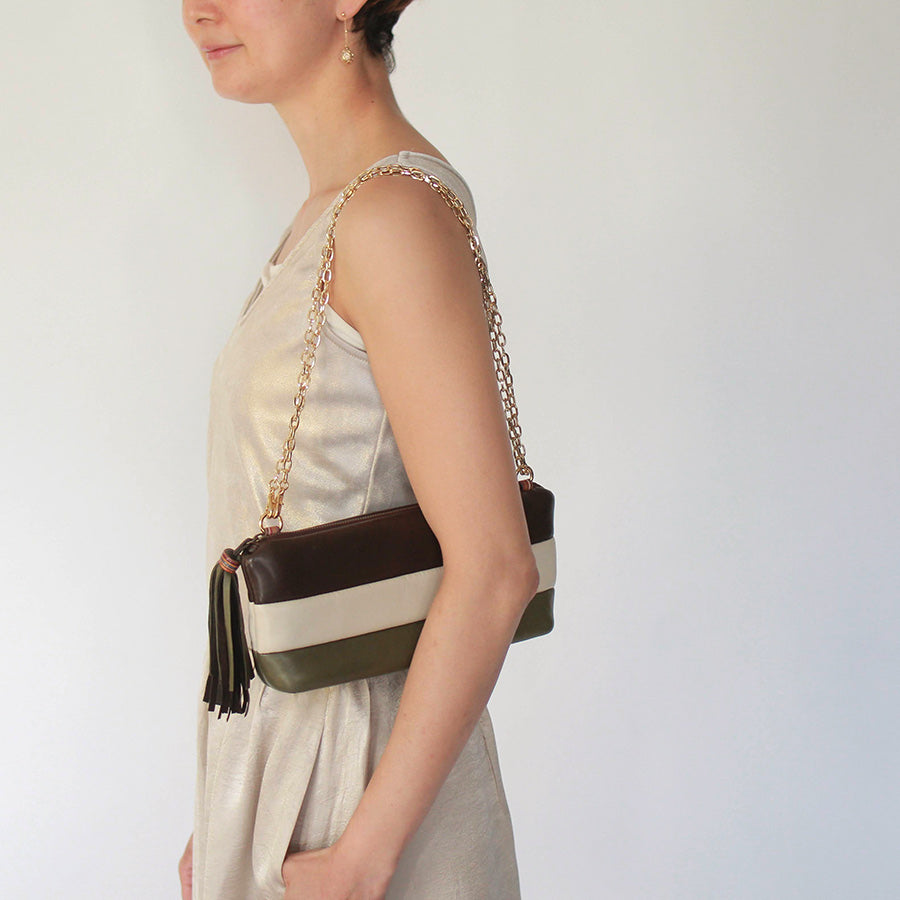 Nile Black
The deep black with a blue tint reminds us of a night at the Nile river. If you take a closer look, you will see it with a bit bluer tint than basic black.

It is our carefully-made original black colour. We repeated trial and error and have paid a lot of passion to make this unique black. Finally, we found an exquisite amount of blue pigment to match this innocent black pigment.
The gleaming blue pigment which can hardly be seen is the secret of the intellectuality and elegance of this colour. Why don't you pick this colour to enhance the worth of you?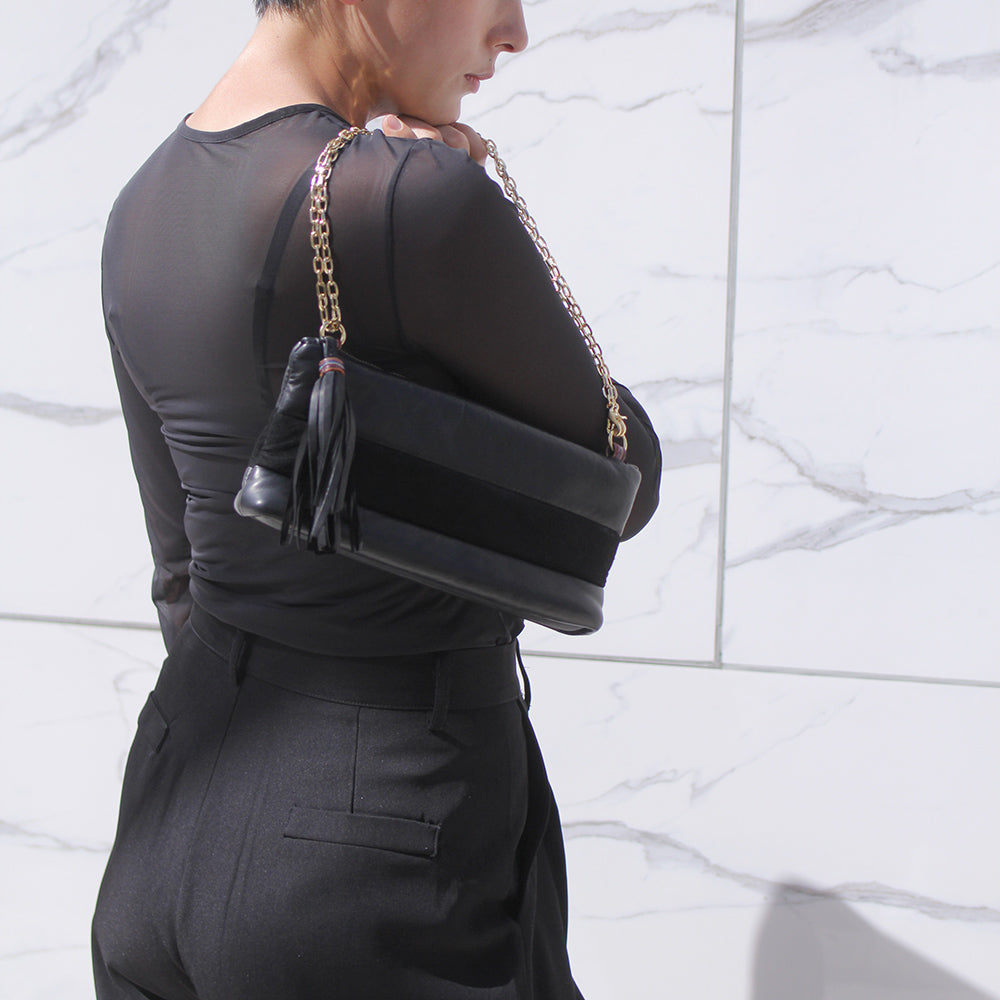 Skip to product information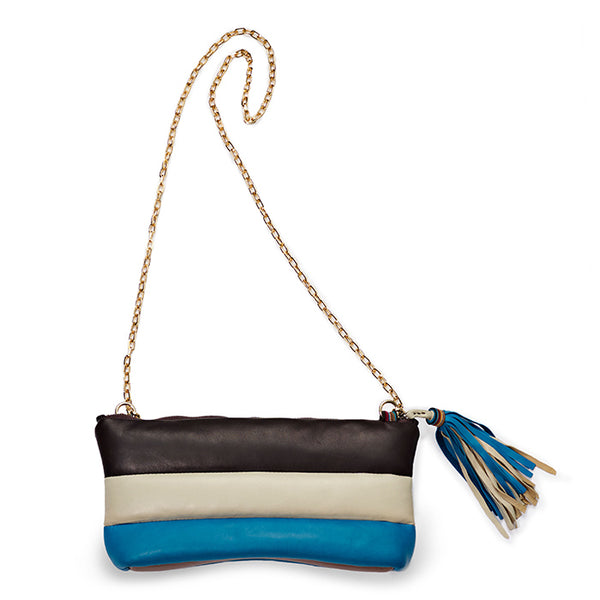 Please be sure to read before ordering
Andu amet's products use original leather that is finished in a method -one that does not use coating with pigments, and instead is finished so that it is close to the original, leaving the natural texture of leather- to enjoy the texture and feeling of the finest Ethiopian sheepskin. This might leave color unevenness and small scratches, or cause color transfer and fading at times.

The pull-up leather (cowhide soaked in oil) used in some parts have a characteristic that it scratches and uneven color may relatively stand out, but the aging, together with the deeply tasteful change including the scratches, can be enjoyed. If you are concerned about them, you can use oil and cream and rub in carefully to make it less noticeable.
Baby Hug
Specification
Material:Ethiopian sheepskin
Interior:Card pocket×4、Partitions×1
External size=H11×W23×D6(cm)
Inner size=H10×W18×D3(cm)
Length of chain=110cm
Weight=200g(without chain)
(Please note that because it is handmade, the size of each product may slightly vary. )
Regular price
Sale price
¥46,200
Unit price
per
Sale
Sold out
※Shipping in Japan is free of charge for orders over 30,000 yen including tax.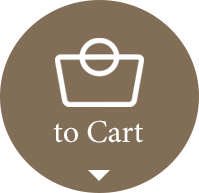 Leather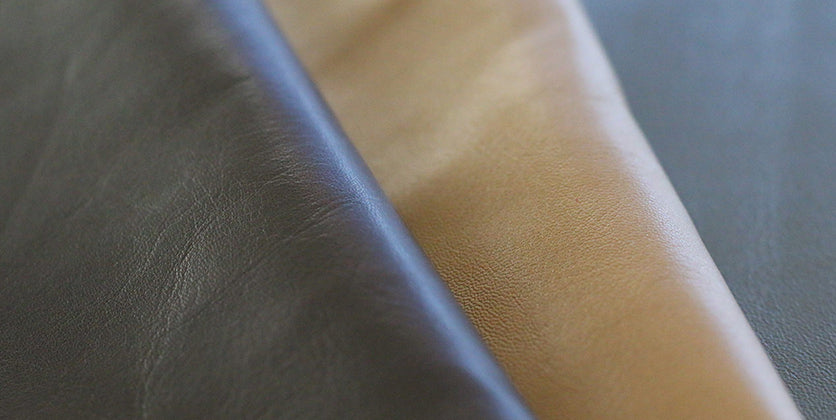 As light as feather, as smooth and silk.
Having a delicate texture that makes everyone happy the moment he/she touches it, Ethiopian sheepskin is also known for its extraordinary strength.
As the best leather, it is a rare material used in high-brand and high-end items.

To know more about Ethiopian sheepskin, look here >
For leather samples, look here >
Maintenance
Sheepskin is soft and delicate compared to other leather, which makes it special and fascinating.
Andu amet's products use minimum amount of processing such as coloring and coating, to make maximum use of its natural beauty, without compromising the exquisite texture of Ethiopian sheepskin.
Therefore, it takes time and effort to clean it, but by taking proper care of it, it becomes possible to use for a long time.
By all means, please take care of and have love in it.

Look at ways of caring in detail >
Wrapping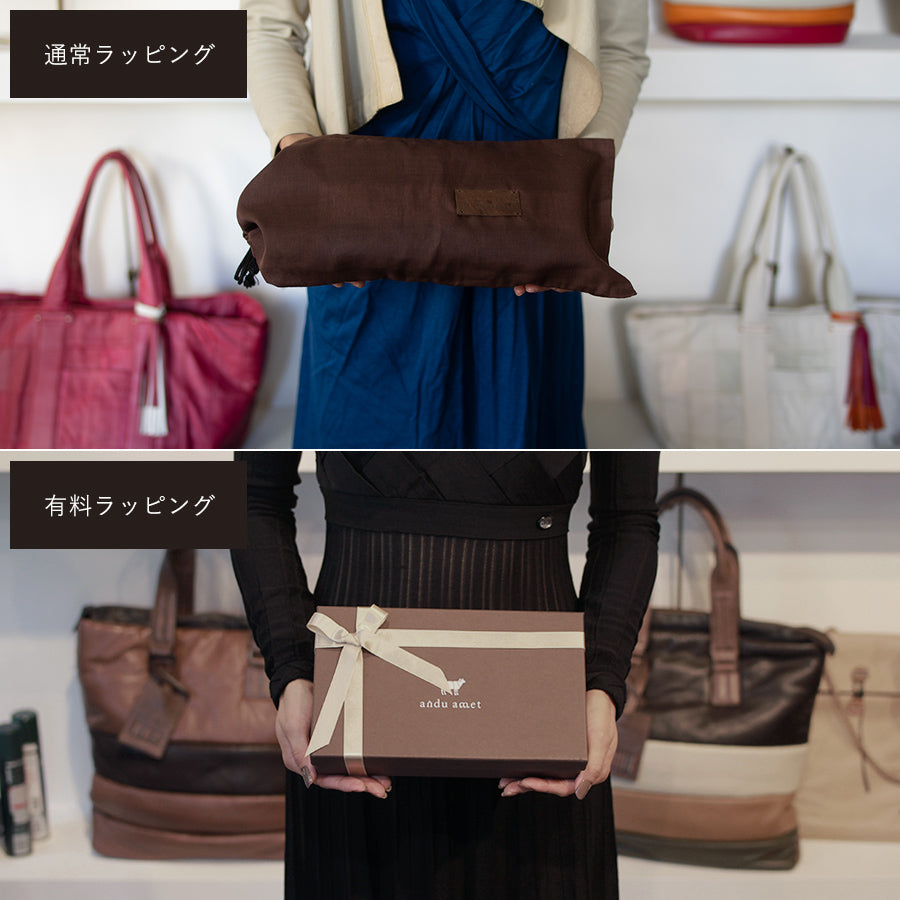 We aim to reduce the use of goods disposable and made of plastic materials.
As our standard wapping for gift, we deliver our products by using dust bag with our logo, made of breathable cotton. We hope you to use this bag for storing your precious leather goods for a long time after purchase.

For a special gift, we can offer a paid gift box (Original Box M). It has chocolate brown color with oursheep logo, and is presented with a satin ribbon.

Please note that we do not provide a paper bag except special request. If you would like one, please leave a note as remarkes when ordering. We send you a simple paper bag made of 100% recycled paper without Poly-Propylene film.

For more information on our wrapping policy, please click here.