& Hug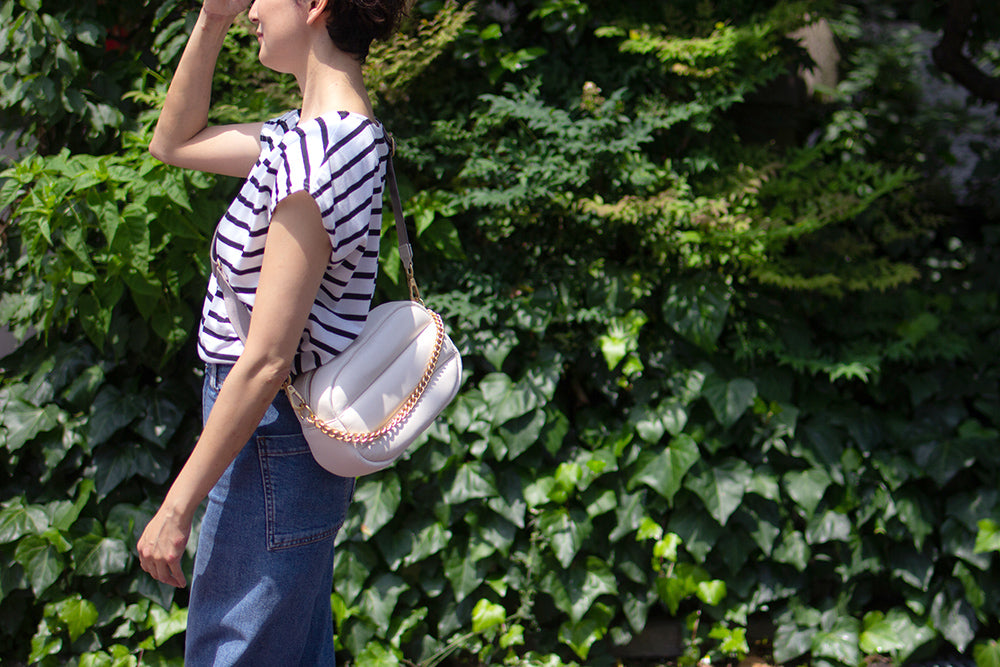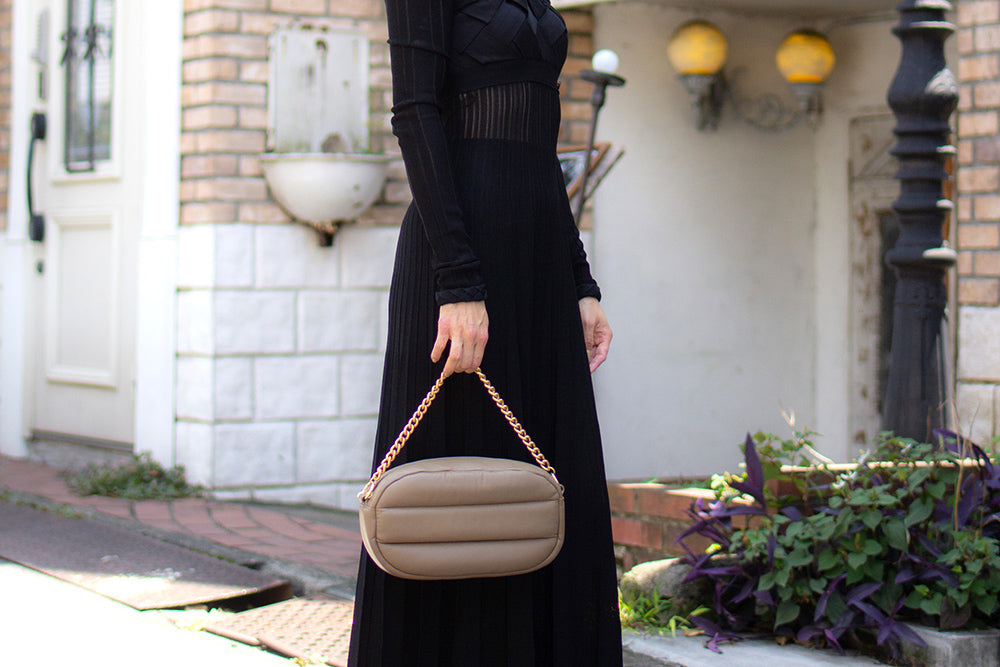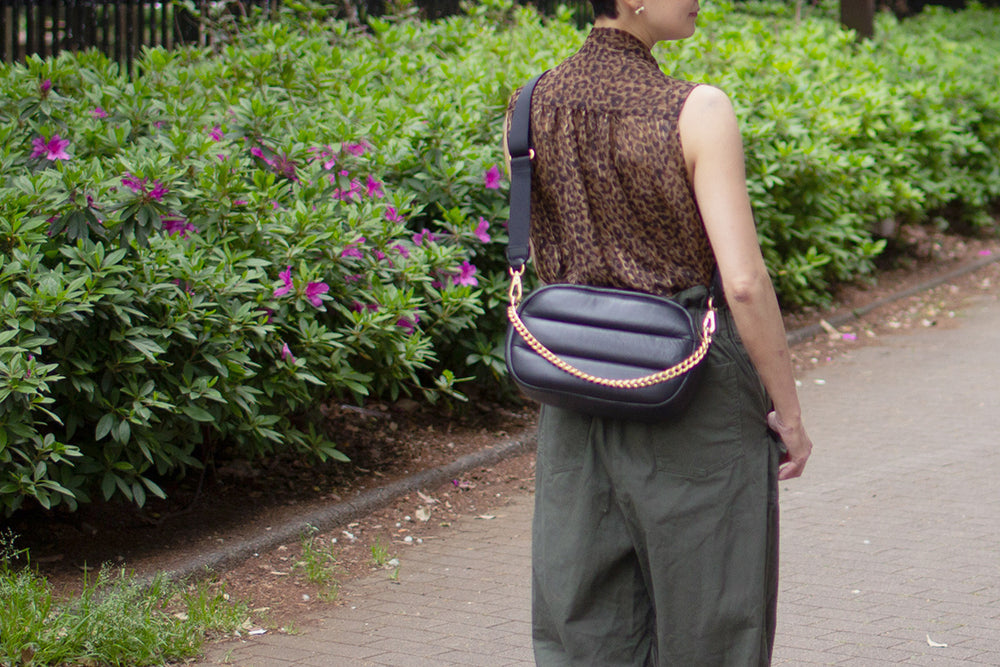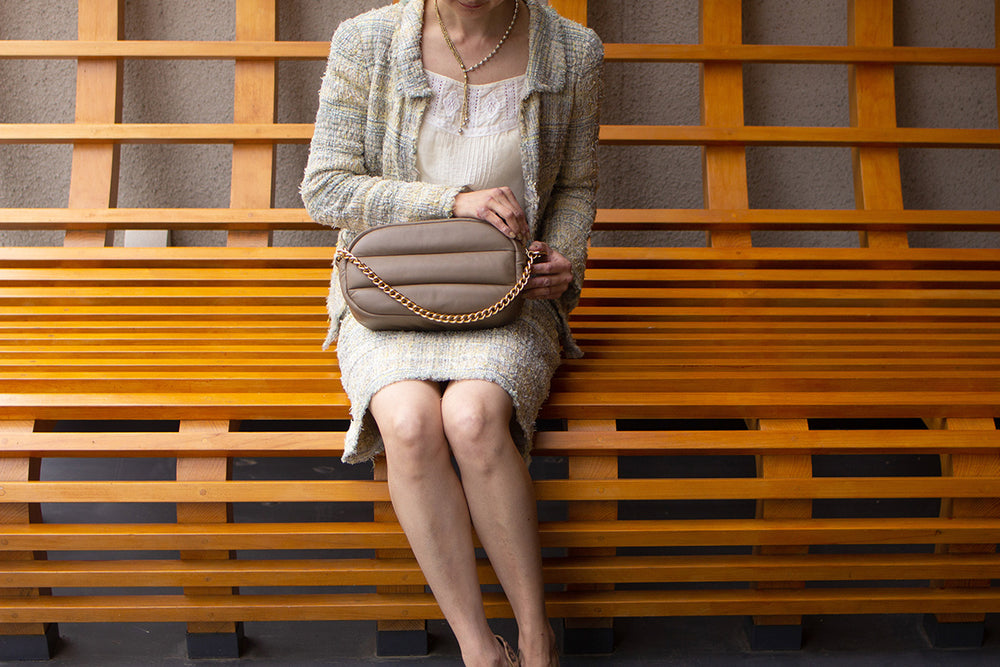 手にするたびに癒される、柔らかさとふわふわ感
世界最高峰と称されるエチオピアシープスキンでふわふわのスポンジを包み込んだ、赤ちゃんのほっぺのようにぷっくりふわふわのフォルムと感触が特徴の「Hug Collection」。創業以来、andu ametのシグニチャーとして根強い人気を誇るこのコレクションから、お客様の声をもとに開発された理想のバッグが新登場です。


ショッピング&Hug、デート&Hug、トラベル&Hug!
華やかながらも落ち着いた質感のマットゴールド チェーンと、取り外し・長さ調整が可能なストラップが付属。手持ちでレディライクに、肩がけでカジュアルに、斜めがけでストリート風に…と、さまざまなシーンでお使いいただけます。ショッピングに、デートに、トラベルに…いつでもどこでもこのバッグと一緒にお出かけして、癒されていただきたいという気持ちを込めて、「&Hug」と名付けました。

お客様のお声をもとに開発された、理想のバッグ
実はこのバッグ、andu ametのニュースレター企画の中で、お客様のお声を反映させながら開発されました。
デザインコンセプトとして圧倒的多数で支持を集めたのは、ブランドの誕生以来ずっと人気の「Hug Collection」のぷくぷくふわふわのフォルムでした。他にも、大切な人とのお食事やちょっとしたパーティーにも使えるクラス感はありつつ、斜めがけで機動力も欲しい。小さ過ぎず長財布や化粧ポーチが入るミドルサイズが望ましい。などなど、毎回熱いメッセージとともに寄せられたリクエストをもとに、10年先も愛されるバッグを目指し、チーフデザイナーの鮫島とエチオピアの熟練の職人たちが理想のバッグに仕上げました。

コンパクトながら、収納力は十分!
ミニバッグは可愛いけれど、最低限の荷物しか入らなくて、不便に思うことも多いのでは。
こちらは見た目はコロンと小さめながら、マチが広めで、デイリーに必要なものは十分入る実力派。
長財布やミニタンブラー、コスメもざくざく入ります。
内側にはスマホ用の幅広ポケットと、鍵や小物にちょうどいい小さめのポケットが内蔵されています。


Color
Ivory
A soft ivory with a slightly creamier tone than pure white. Combine it with dark styling to add brightness, with vivid colors such as pink and blue to create a loose feeling, or match it with a sporty style, or even with an elegant style. It is a neutral color that can be used in multiple ways with just one.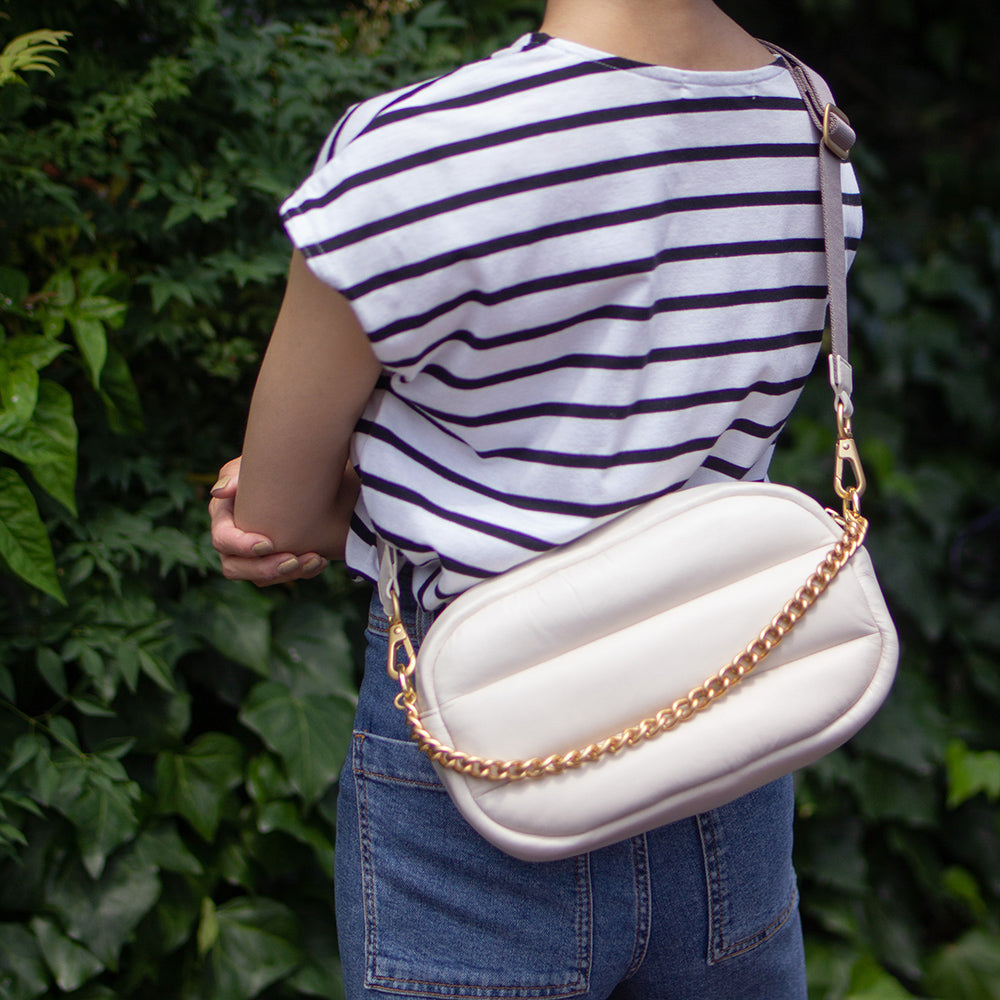 Desert Flower
You could suddenly bump into a small flower when you are walking through a desert in Africa. At first glance, it is transient as it seems to be blown by the breeze easily. However, its root under the dried land will never let it die and blooms gracefully.

"Desert Flower" describes that single flower in the middle of the desert . The refined beige, an easy-to-match colour, with the accent of the gorgeous pink. Why don't you pick this colour to gain something more maturity than cuteness?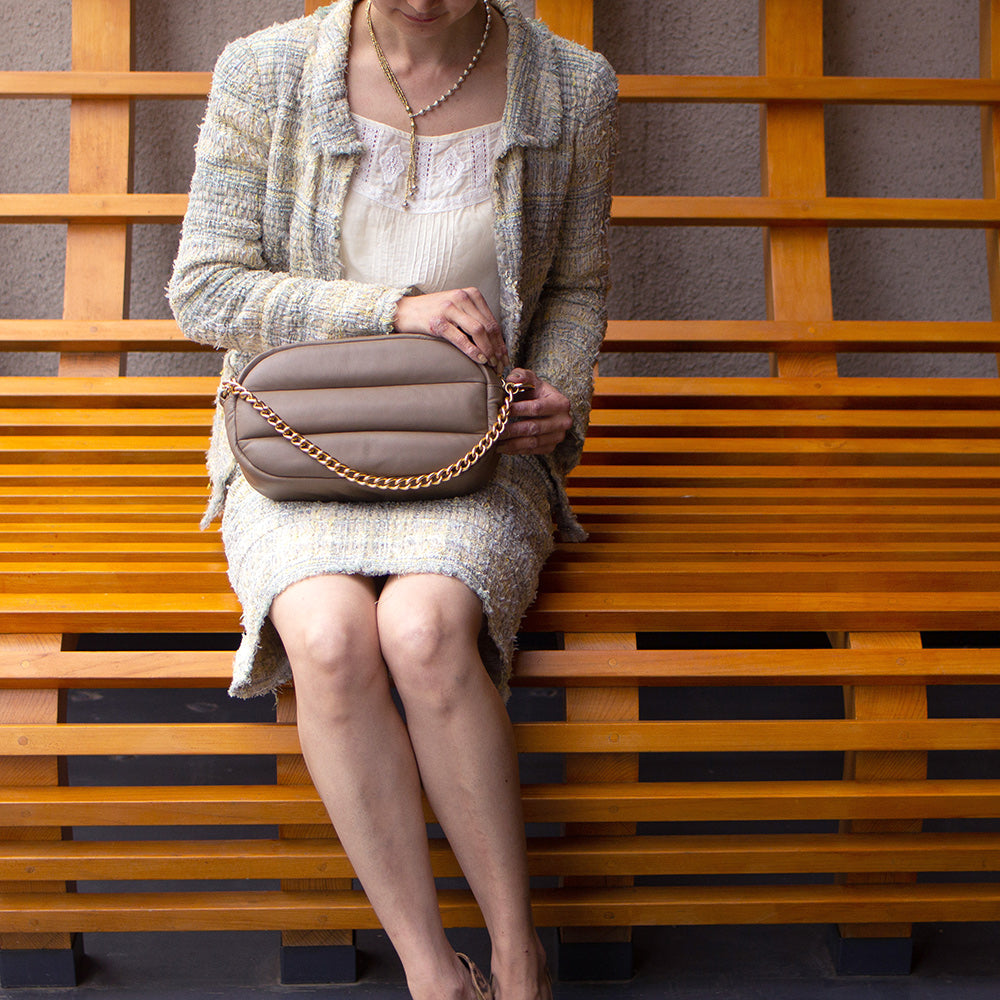 Nile Black
The deep black with a blue tint reminds us of a night at the Nile river. If you take a closer look, you will see it with a bit bluer tint than basic black.

It is our carefully-made original black colour. We repeated trial and error and have paid a lot of passion to make this unique black. Finally, we found an exquisite amount of blue pigment to match this innocent black pigment.
The gleaming blue pigment which can hardly be seen is the secret of the intellectuality and elegance of this colour. Why don't you pick this colour to enhance the worth of you?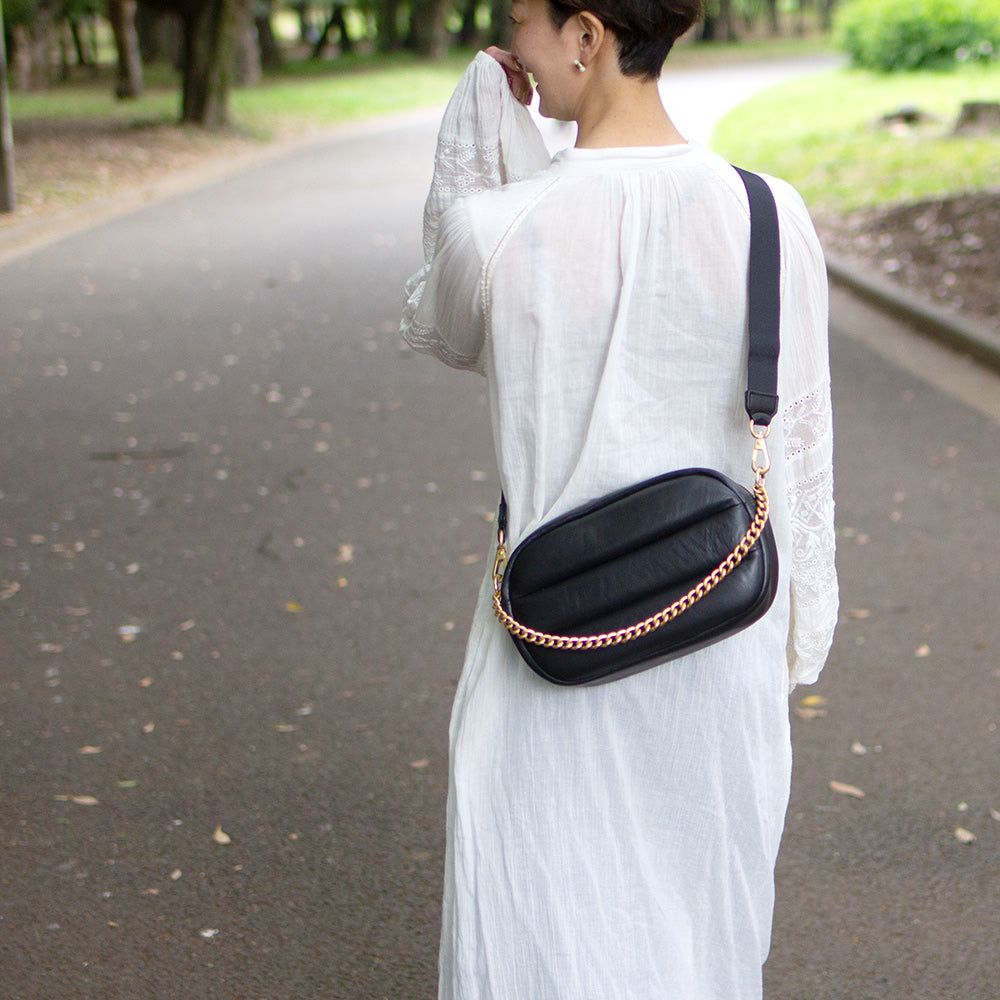 Skip to product information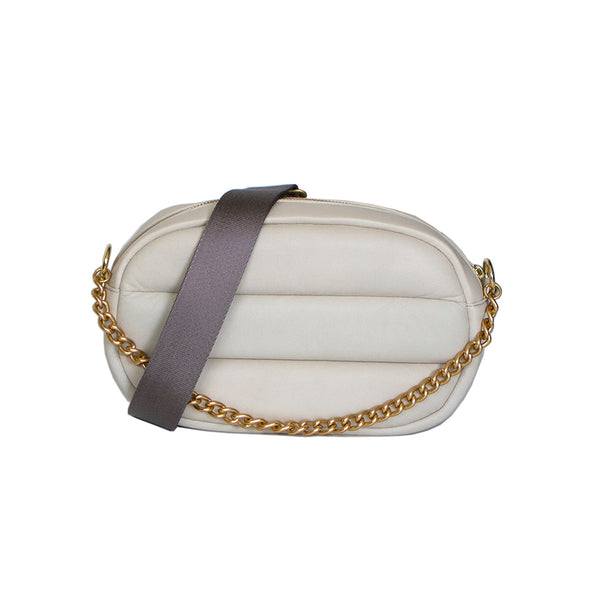 Please be sure to read before ordering
Andu amet's products use original leather that is finished in a method -one that does not use coating with pigments, and instead is finished so that it is close to the original, leaving the natural texture of leather- to enjoy the texture and feeling of the finest Ethiopian sheepskin. This might leave color unevenness and small scratches, or cause color transfer and fading at times.
& Hug
仕様
【素材】
ボディ:エチオピアシープスキン(羊革)
裏地:テキスタイル

【内装・外装】
内側:ポケット×3
外側:ファスナー

【サイズ・重さ】
外寸サイズ:H15×W26×D8(cm)
ストラップ長さ:65〜110㎝(取り外し可)
チェーン長さ:40cm(取り外し不可)
重さ:250g

※ハンドメイドのため、サイズは製品により多少誤差がございます。予めご了承ください。
Regular price
Sale price
¥58,300
Unit price
per
Sale
Sold out
※Shipping in Japan is free of charge for orders over 30,000 yen including tax.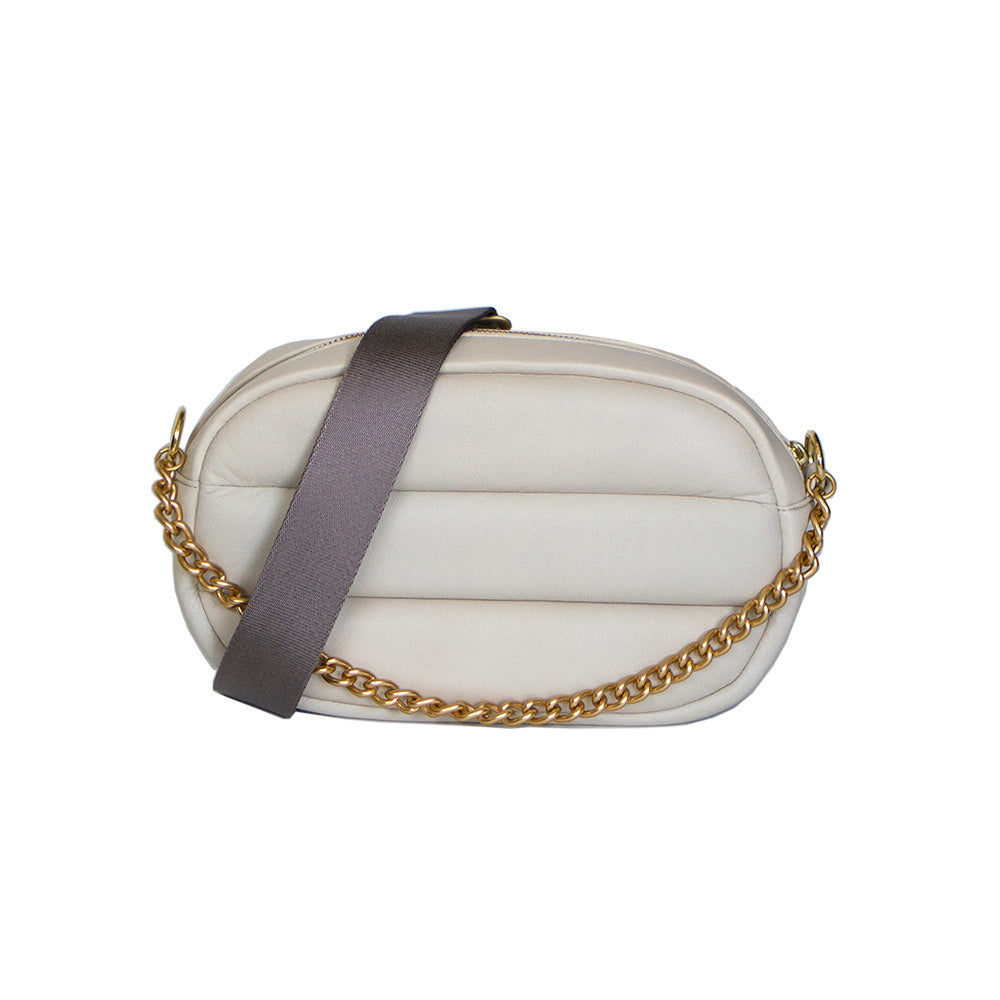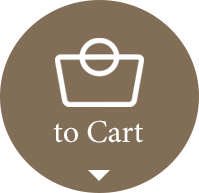 Leather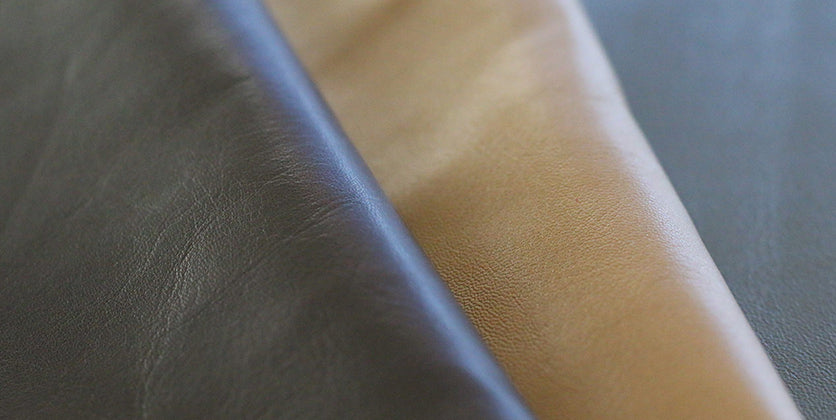 As light as feather, as smooth and silk.
Having a delicate texture that makes everyone happy the moment he/she touches it, Ethiopian sheepskin is also known for its extraordinary strength.
As the best leather, it is a rare material used in high-brand and high-end items.

To know more about Ethiopian sheepskin, look here >
For leather samples, look here >
Maintenance
Sheepskin is soft and delicate compared to other leather, which makes it special and fascinating.
Andu amet's products use minimum amount of processing such as coloring and coating, to make maximum use of its natural beauty, without compromising the exquisite texture of Ethiopian sheepskin.
Therefore, it takes time and effort to clean it, but by taking proper care of it, it becomes possible to use for a long time.
By all means, please take care of and have love in it.

Look at ways of caring in detail >
Wrapping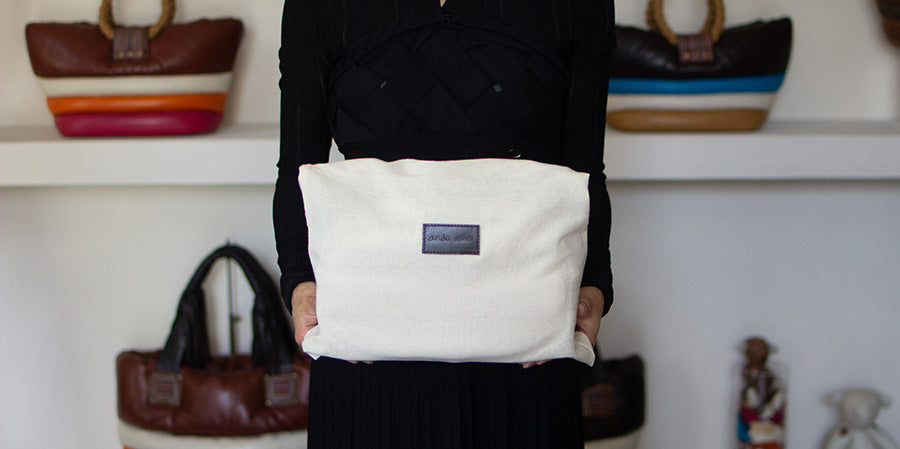 We aim to reduce the use of goods disposable and made of plastic materials.
As our standard wapping for gift, we deliver our products by using dust bag with our logo, made of breathable cotton. We hope you to use this bag for storing your precious leather goods for a long time after purchase.

For more information on our wrapping policy, please click here.