Leather Code Short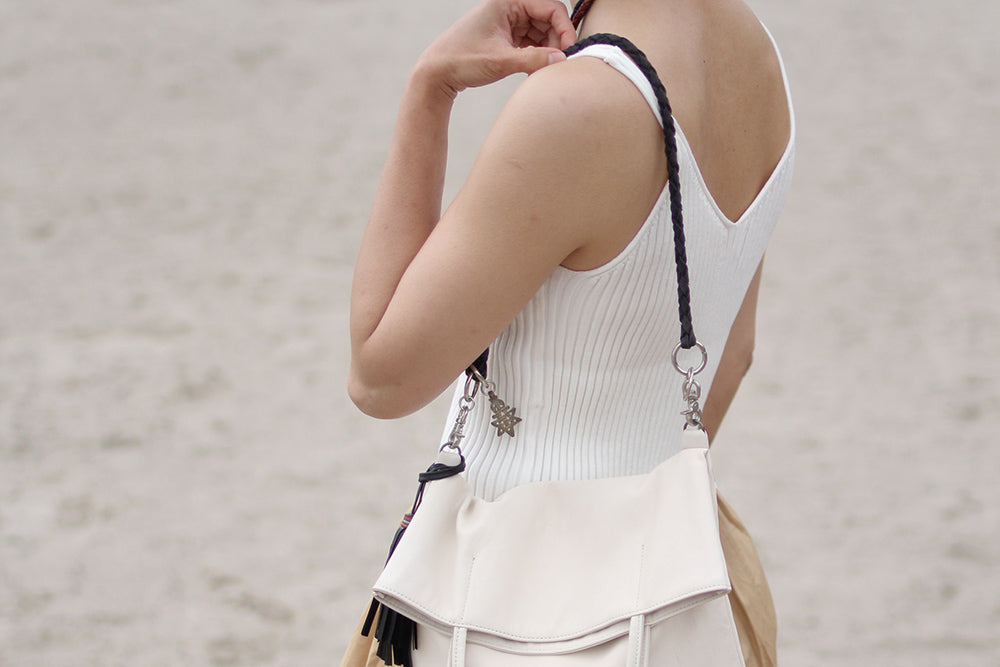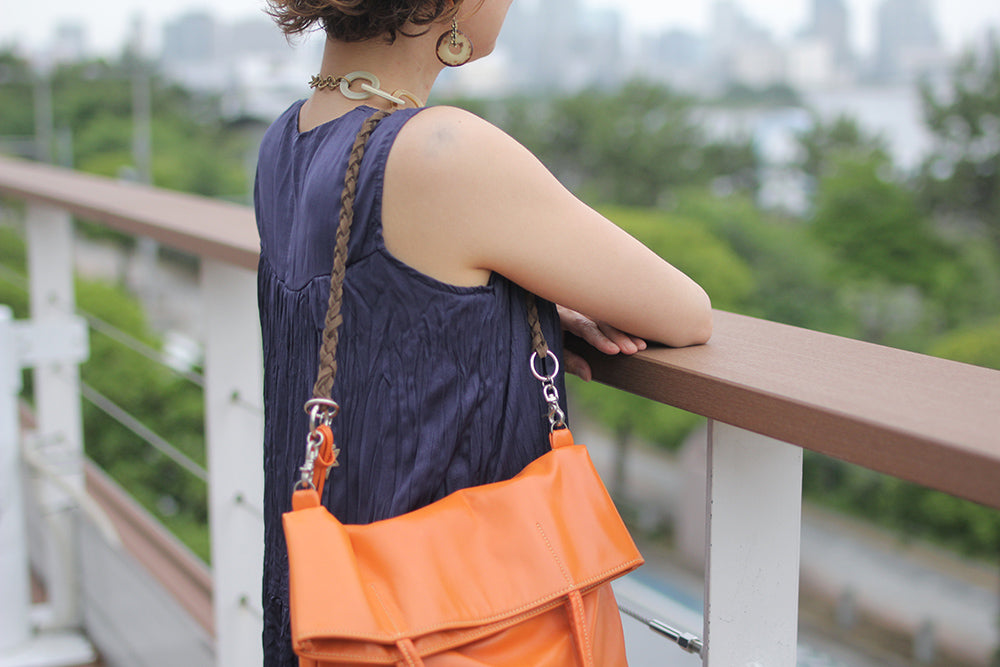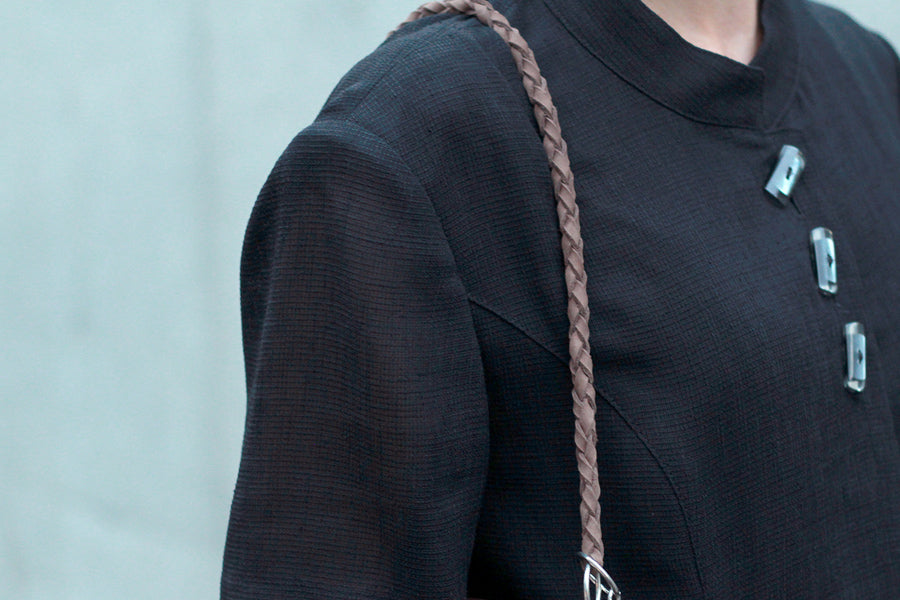 An antiwue Ethiopian cross is attached to a leather code made of Ethiopian pull-up leather (bull/cowhide leather) carefully woven by skilled craftsmen. You can use it as you want, as a strap for your bag, a wallet chain for your purse or pouch, or as a belt loop to accent your style. Enjoy the process of aging and softer texture as you use.


Attaching it to a bag or case with a strap ring, you can make a diagonal shoulder bag or pochette.
Color
Black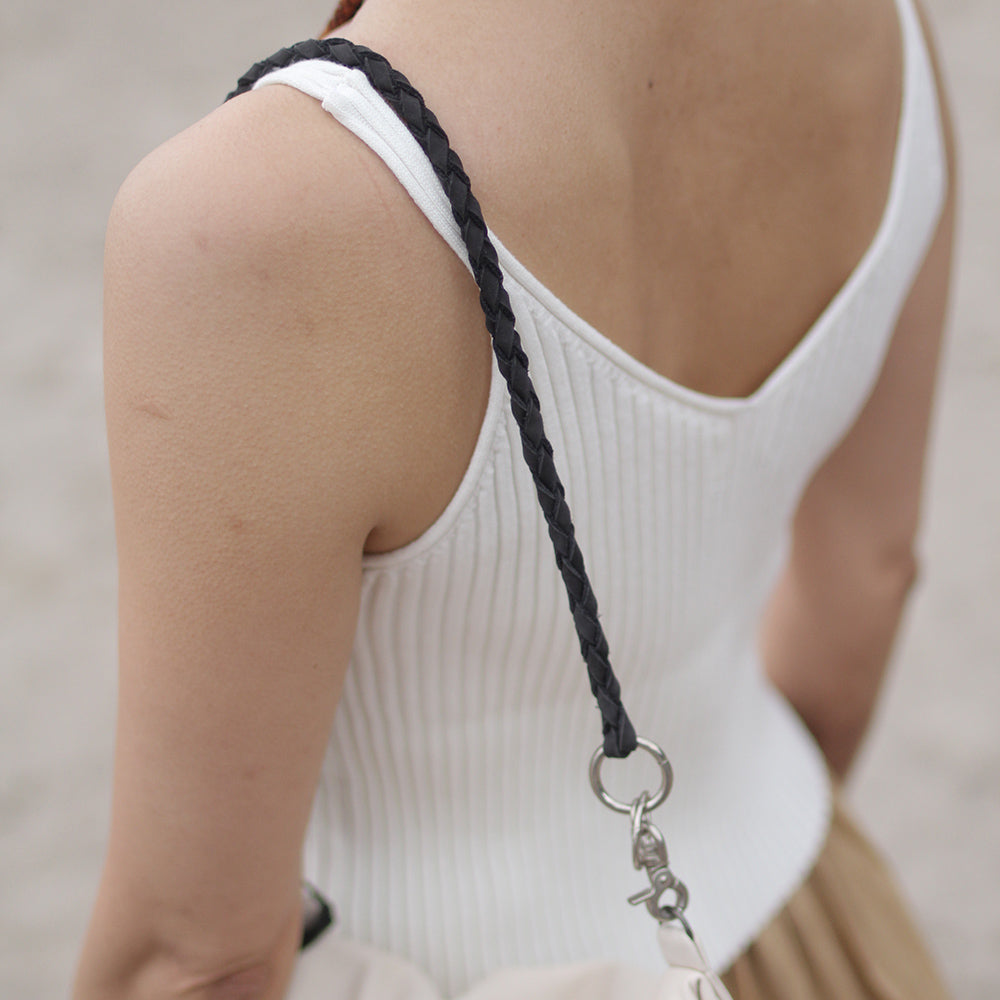 Brown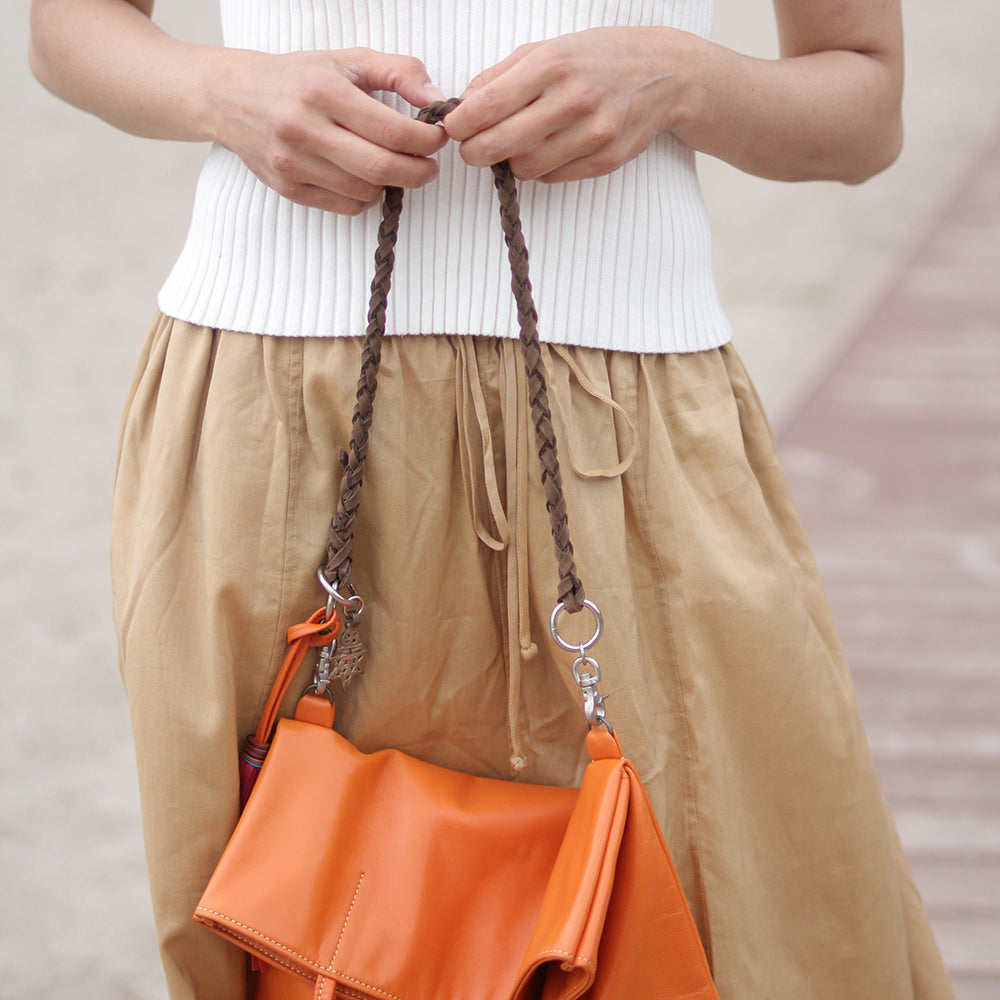 Beige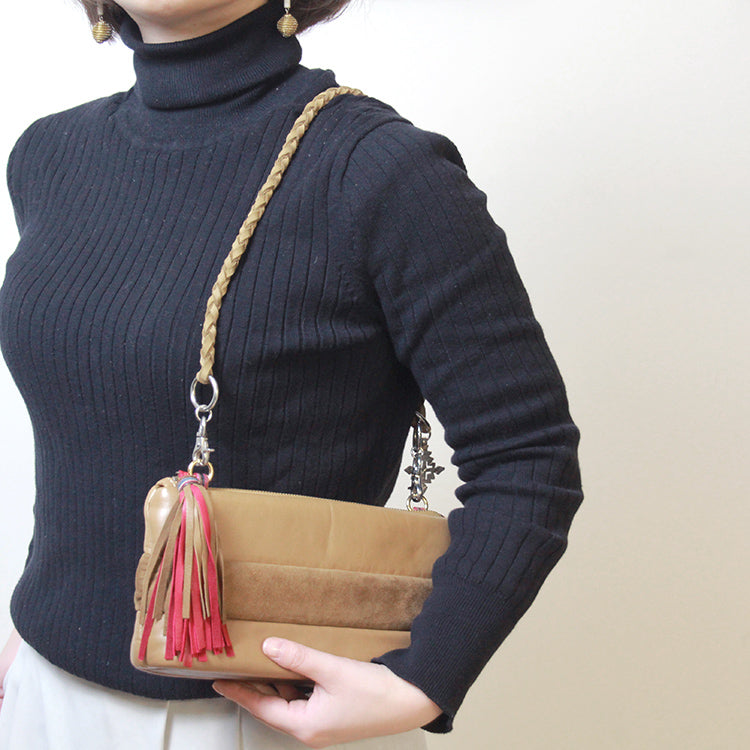 Skip to product information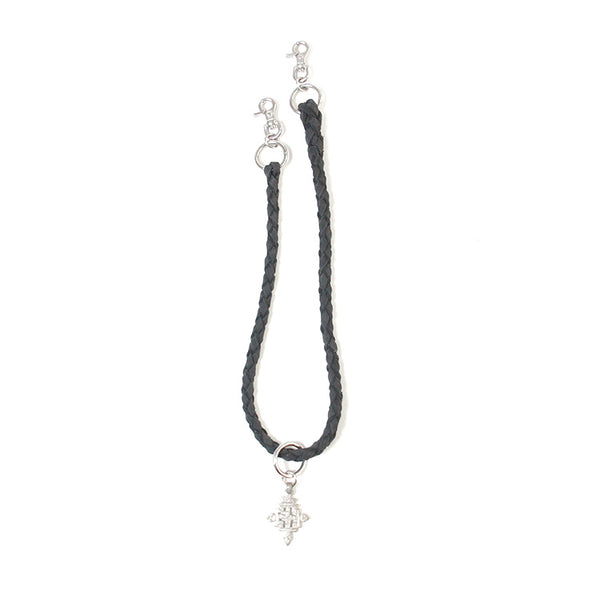 Please be sure to read before ordering
Andu amet's products use original leather that is finished in a method -one that does not use coating with pigments, and instead is finished so that it is close to the original, leaving the natural texture of leather- to enjoy the texture and feeling of the finest Ethiopian sheepskin. This might leave color unevenness and small scratches, or cause color transfer and fading at times.
Leather Code Short
Specification
Material:cowhide with a charm of Ethiopian Orthodox
Length:approximately 50-55cm (leather part only)
(Please note that because it is handmade, the size of each product may slightly vary. )
Regular price
Sale price
¥6,600
Unit price
per
Sale
Sold out
※Shipping in Japan is free of charge for orders over 30,000 yen including tax.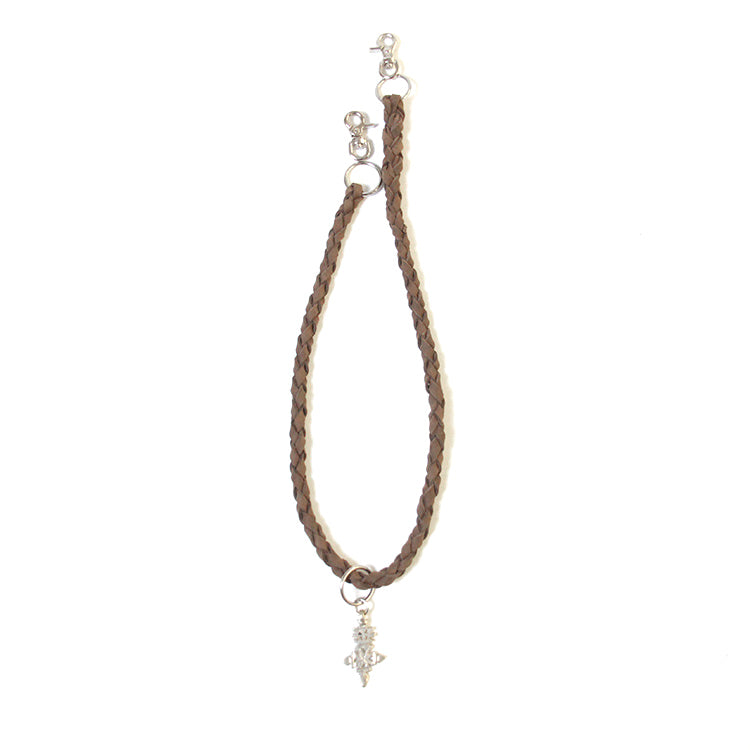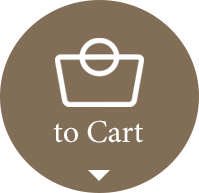 Leather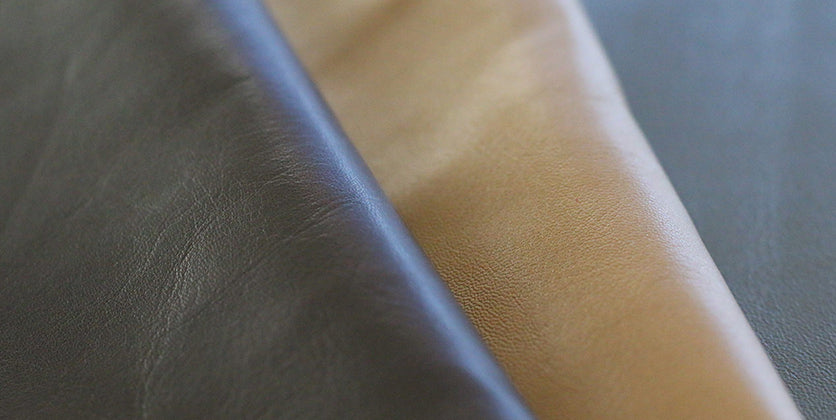 As light as feather, as smooth and silk.
Having a delicate texture that makes everyone happy the moment he/she touches it, Ethiopian sheepskin is also known for its extraordinary strength.
As the best leather, it is a rare material used in high-brand and high-end items.

To know more about Ethiopian sheepskin, look here >
For leather samples, look here >
Maintenance
Sheepskin is soft and delicate compared to other leather, which makes it special and fascinating.
Andu amet's products use minimum amount of processing such as coloring and coating, to make maximum use of its natural beauty, without compromising the exquisite texture of Ethiopian sheepskin.
Therefore, it takes time and effort to clean it, but by taking proper care of it, it becomes possible to use for a long time.
By all means, please take care of and have love in it.

Look at ways of caring in detail >
Wrapping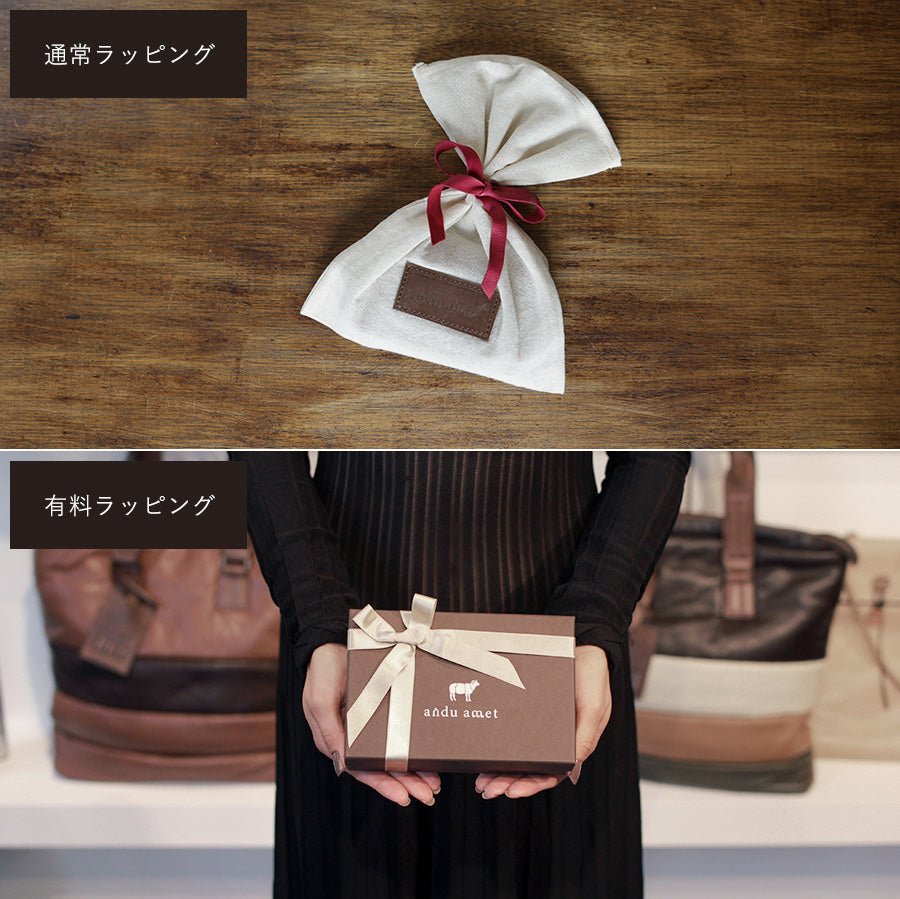 We aim to reduce the use of goods disposable and made of plastic materials.
As our standard wapping for gift, we deliver our products by using dust bag with our logo, made of breathable cotton. We hope you to use this bag for storing your precious leather goods for a long time after purchase.

For a special gift, we can offer a paid gift box (Original Box XS). It has chocolate brown color with oursheep logo, and is presented with a satin ribbon.

Please note that we do not provide a paper bag except special request. If you would like one, please leave a note as remarkes when ordering. We send you a simple paper bag made of 100% recycled paper without Poly-Propylene film.

For more information on our wrapping policy, please click here.